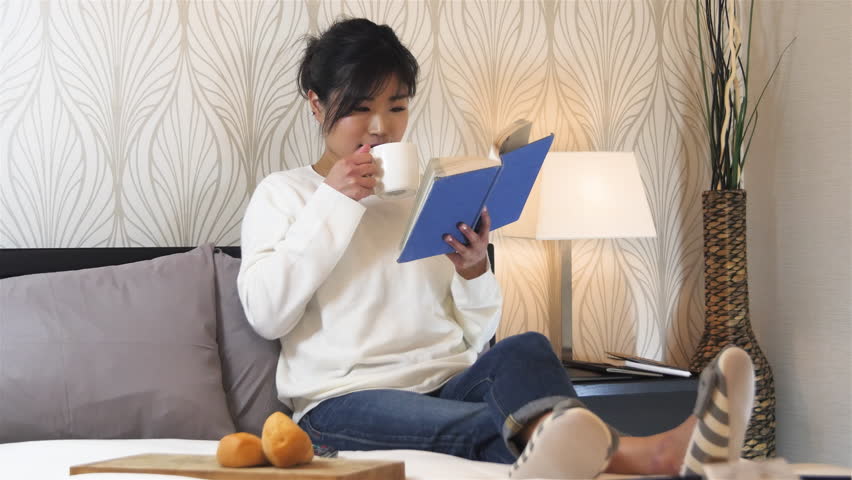 "Books are a uniquely portable magic." – quote by Stephen King
I am a reader. I know that I'm not a "fast" reader, but I do love to read. I wasn't always this way, in fact, my sister used to be the avid reading in our family, but now she says that she doesn't have the time for reading. I get busy too, believe me, but reading is one of those hobbies that I make time for. Sometimes, I can finish a book quicker than others, but it all depends on what's going on in my life. Reading is something that I really enjoy, so I try to read when I first wake up in the mornings, and when I go to bed. I'll read on my lunch breaks, or while waiting at a doctor's office. Once in awhile, if a book is exceptional, I'll devour it within a few days, but that's rare. But if a book is of that quality, I'll ignore my phone, leave the television off, grab a soft quilt, and get comfy on my sofa, and allow myself to be lost in the story and the characters. (And probably have some popcorn, chips, or sliced apples close by too!)
I currently have about 30 books on my iPhone, 12 books on a Kindle, and about 200 physical books scattered all over my home. I'm sure that compared to some, this amount of books is small, but it's a lot to me. I'll purchase new or used books, doesn't matter to me. One of the best places to get bargain books are thrift stores, so I visit those often. I'll get some hardcovers for only $2.00 each, and I've even found paperbacks for 50 cents! I'm currently looking to buy a bookshelf so I can get some of my books off of the floor! I've read many types of books, but I do have my favorite styles that I lean towards. This list doesn't mean that I don't read other styles, these are just my favorites and in no particular order.
Mystery – Thriller – Supense: Example: "The Butterfly Garden" (The Collector #1), by author Dot Hutchison.
"Near an isolated mansion lies a beautiful garden. In this garden grow luscious flowers, shady trees…and a collection of precious "butterflies"—young women who have been kidnapped and intricately tattooed to resemble their namesakes. Overseeing it all is the Gardener, a brutal, twisted man obsessed with capturing and preserving his lovely specimens. When the garden is discovered, a survivor is brought in for questioning. FBI agents Victor Hanoverian and Brandon Eddison are tasked with piecing together one of the most stomach-churning cases of their careers. But the girl, known only as Maya, proves to be a puzzle herself."
I literally, could not put down this book. It refused to leave my thoughts alone. It's one of those books that while you are reading it, you can see it everything that the author wants you to see, and although sometimes it's ugly and frightening, you cannot not see it. I loved this book.
Science Fiction – Fantasy: Example: "Acorna – The Unicorn Girl (Acorna Series), by authors Ann McCaffrey & Margaret Ball.
"She was just a little girl, with a tiny horn in the center of her forehead, funny-looking feet, beautiful silver hair, and several curious powers: the ability to purify air and water, make plants grow, and heal scars and broken bones. A trio of grizzled prospectors found her drifting in an escape pod amid the asteroids, adopted her, and took her to the bandit planet Kezdet, a place where no questions are asked and the girl might grow up free. But Kezdet has its own dark secret. The prosperity of the planet is based on a hideous trade in child slave labor, administered by "The Piper" — a mystery man with special plans for Acorna and her powers."
Great series, but it's a long one. There's ten books in the "Acorna" series, and some are better than others. My favorites were the 1st, 3rd, 4th, and the 7th books. After that, the stories got to be a little much, but still worth reading. I've read that these books were intended for a "younger" audience, but this old gal really enjoyed reading them. Acorna's adventures, and the characters that she comes across are all very interesting, and it has a lot to do with human, or any type of people's compassion nature, or lack thereof. I think these would have been made into some good movies too, but that never happened. The two authors, McCaffrey and Ball, are wonderful writers.
Because I don't want this blog to be "too" long, I'll just add that I am also addicted to the easy to read, women sleuths type of books. "A Peach Of A Murder", "Glazed Murder", "No Scone Unturned", those types of books. I find those to be quick reads, fun, and whenever the main character is a funny or strong woman, I know that I'll enjoy it. Plus, authors like Leighann Dobbs and Jenny Colgan, really know how to write a fun and exciting novel. And when food or desserts are involved, what's not to love? I'm also a huge, HUGE, fan of author Dean Koontz. I've read many of his novels, and if you haven't tried him yet, which I'm not sure why anyone hasn't, I highly recommend Koontz. Amazing detailed author. But if you get any nightmares from any of his books, don't blame me! You've been warned. For myself, I like being scared, and Koontz is a master at that game.
If I could make one last recommendation, "The Dollmaker" (The Forgotten Files, #2), by Mary Burton. This book was amazing. AMAZING!  I only recently found this author, and I'm hooked. I'll be reading many more of her books for sure.  – "Dr. Tessa McGowan had never seen anything quite like it. But the mutilated bodies on her exam table tell a stunningly macabre tale: someone with a twisted mind is kidnapping women and altering their faces to resemble real, life-size dolls. As a forensic pathologist, it's her job to aid the agent leading the case—even if that agent is her estranged husband."
"The Dollmaker", this is really a fantastic book, and I'm happy that I tried it. If anyone has any book suggestions, let me know. I'm always looking for new authors to try.
I like my little love affair with thrillers and mystery books. I also like reading some poetry books, but not as often. But no matter what the book is, reading is my escape from the world around me. And we all need that sometimes, do we not? If sometimes the escape involves a serial killer, or a flying dragon, then so be it!
Peace.