"Aging is out of your control. How you handle it, though, is in your hands." – quote by Diane Von Furstenberg.
As a younger girl, I never really thought or worried about my facial skin, and I wished now that I'm older that I would have paid attention to it. Having a regular skin care routine is important for a few reason. Our skin is the largest barrier against infection that we have, so when the skin is dry or becomes cracked, it's much easier to get infected. Our skin also protects us from the sun's rays, which can damage cells. So, it's important to try and keep our skin in good condition. Taking care of your skins health, you can help to avoid issues that may developed later on. Some issues could be things like deep wrinkles, which no one likes, and perhaps different skin discolorations. Having a skin care routine can prevent a visit to a dermatologist in the future!
So, I'm finally on track with taking care of my skin! I've tried so many products lately, but here are a few that I'm convinced are working for my skin care needs, and I wanted to share them with you. Now, my skin type is a combination of dry and oily skin. I do not have dark bags under my skin, but I'm noticing that there are some small lines under my eyes. I don't pretend that by using these products that I'm going to wake up in the mornings and have the skin of a twenty year old, but they do help my skin to look better, healthier, and feel great. There will be a few that I've also used before, but may not be currently using at this time, but are still worth mentioning.
"Caudalie" – This night cream is really good for loss of firmness & elasticity, and those fine lines and wrinkles concerns that you may have, like I do. I've been using this for 2 months now and I can completely see a difference. My skin is a lot smoother, and it's not dry any more. This does have  slight smell to it, but I don't mind it at all. And a little goes a long way, so I don't mind the price too much. (it's just under $80.00 dollars).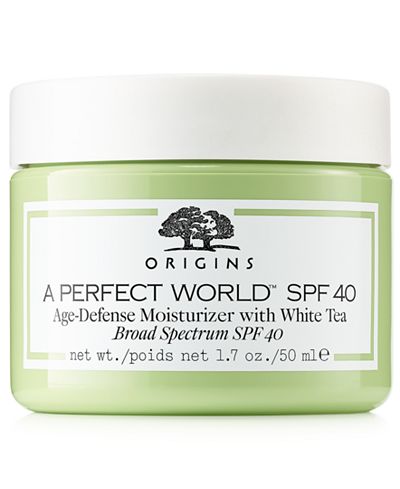 2. "Origins" – A Perfect World / SPF 40.  Now, before I was using Caudalie, this was my go to facial cream for many reasons. It's an age-defense, oil-free, antioxidant-rich moisturizer, that works good on the skin, and it smells good too. I believe it's good for all skin types, including sensitive skins. It is also free of mineral oils and petroleum. I've known about the Origin's brand for years, and they have many great products. I still love, love their ginger body lotion! But, because my skin needs had changed, I needed something a little more specific for my needs, which is why I changed creams, but this is is still a great, great place to start. And for only $44.00 at Sephora, (it was only about $37 when I was using it) it's a good deal for your money.
3. "Boscia" – Balancing Facial Tonic. I'll start by saying, "Ah….wonderful!". And this really is just that, wonderful and refreshing. It gives you a combination of moisture and purity with a lovely fragrance. It works to banish impurities and excess sebum while guarding against dehydration. Your skin will thank you for using this tonic!  Spray it on before applying your facial cream. This is probably one of my all time favorite finds at Sephora, and I just tried it on a whim! It's priced at $26.00. Worth it!
4. "Origins" – GinZing – eye cream. See? Back to the Origins brand! I first tried this with a sample that I ordered from Sephora, and it sold me right away! This is my favorite under eye cream that I've ever used, and I have tried a few, both from Sephora, and others from regular drug stores. It's an energizing eye-opener that instantly wakes up tired eyes. And yes, it does work for me! I've told quite a few of my family and friends about this, and they are now devoted fans as well. It's for mostly all skin types, and it's for about $31.00 dollars. What a great find this is for the money. Your eyes will be quite happy with the results!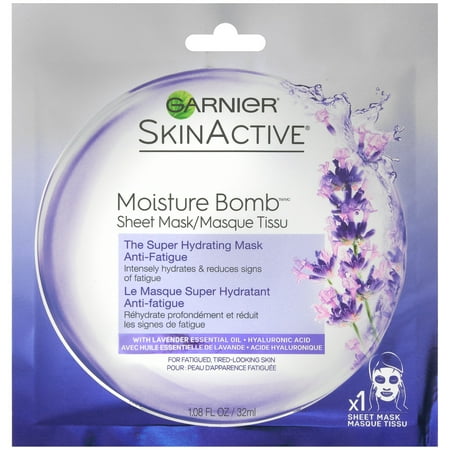 4. "Garnier" – SkinActive sheet mask.  I get these at my local CVS store, and I think they are fine for only a little more than $3.00 dollars each. There are many different ones to chose from, but I happen to like this one, and the one with sakura extract, it's in a pink envelope. Free of mineral oil and parabens, they hydrate, illuminates and enhances skin's radiance in just 15 minutes. After one use, this facial mask leaves skin feeling soft, nourished and refreshed. This face mask is suitable for all skin types, even sensitive skin. I buy five of them at a time, and will use them on the weekends, just when I want to feel like I'm pampering my face a little.
Well, that's it for now. Besides doing all these things, I drink a ton of water, which is also very good for the skin. Do I have perfect skin? Nope. But for my age, it's not bad. I try to wash my face every night, but it doesn't always happen. Some mornings I wake up, and I see my makeup on my pillowcases. But I'm working on it! I know that I should wash it ever night, but I also know that I shouldn't have that much white bread, and yet, I do! So, like everything else, it's a work in progress.  But in the shower, I do exfoliate my skin, and that makes me feel very good and it's good for me. The one thing that I'm HORRIBLE about? Not getting enough sleep. I probably only get about 4 hour sleep a night, but, that's another issue.
Take care of your skin, and start as early as possible. You won't regret it.
Peace.