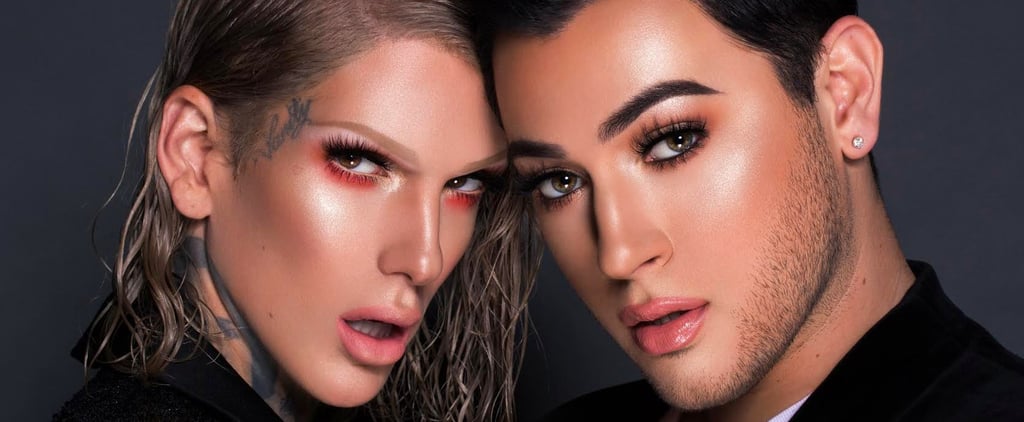 "The path of social advancement is, and must be, strewn with broken friendships." – quote by H.G. Wells
Maybe I'm the last one on the planet to find this out, but two of my favorite Youtuber's, Jeffree Starr and Manny MUA are no longer friends. I was wondering why I wasn't seeing them together any more. I searched on other makeup channels, and I'd see Manny with Nikita Dragun, and Laura Lee, but no Jeffree. Nothing. I thought, well, maybe they Jeffree's just off traveling with Nathan (his boyfriend), and would be back later. But then weeks would go by, and still, nothing. No show. Yet, they all used to hang out together, and now, nothing. It was weird to me, and it's still very weird to me.
I miss seeing them together. I know that may sound strange to some, but I really do. I'm not here to talk bad about either of them.
I've liked watching both of their make-up videos for awhile now. They make me laugh, I learn something new about products, and they are both so pretty with their make-up on! It's like, "Damn, girl, you look HOT!" Those plump lips, those perfect eyebrows, and let's talk about that highlighter! Stunning!
But, at least for now, those days are over. And it makes me sad.
You can read about what the reasons could be for them deciding to end their relationship everywhere on line, and take what you want from it. It's got to be almost impossible to have a relationship on the internet, and not hear so many different opinions as to what really happened, but truth, it's between them. We are just the outsider's looking into their colorful world of eyeshadows and matted lip sticks. I am not going to pick sides, as I'm sure some people have already. But, I have to say, that it does put a bad taste in my mouth to think that whatever it is, that it cannot be fixed. And maybe later on down the road, it will. But, as we all know, some friendships aren't meant to last forever. People change, opinions change. We all grow, and sometimes we grow going into different directions. That's just life.
My only hope is that whatever happened, doesn't lead to hating the other person. I hope that they will each be respectful of each other, because they will probably still cross roads from time to time. And I'm sure, I've already seen it myself, there will be other makeup people that just have to toss their penny ass opinions out there and talk shit about one or both of them, as if their opinions really matter. So many times when people do that, it's more about the person saying the shit, than who they are trying to discredit.
At the end of the day, they are still real people. They have careers that they obviously love, and we love watching them, but it's out in the public eye for anyone to love or trash on every second of the day. It cannot be easy. Quite the opposite.
I only wanted to say that I miss seeing them together. I miss their laughs, the humor, their interaction with each other. Yet, it's not my life. It's theirs. Only they can repair it if they chose to fix it. I know, I had a wonderful friendship that lasted for 15 years, and it ended, when I never thought that it would. Broke my heart, it really did. But, now, years later, I know it was for the best for me.
Sometimes, people just need to move on, and they do.
So maybe we need to give them a break. Be supportive of both. Respect them and their decisions. It's a big world out there, and the makeup world isn't any different. Put on your brightest highlighter and go out into the world, and glow girl, glow!
Peace.