"Every day is a journey, and the journey itself is home." – quote by Matsuo Basho
I love going and visiting new places when both the time and money allows. It doesn't have to be far away either, just someplace new to see. Living in California, I am able to visit a few of my favorite places often, by either car or train, or a quick plane trip will get to some really beautiful places, such as Oregon, San Francisco, Utah, or Santa Barbara. I've been to a few places that I really liked, but I wouldn't want to live in them. For example, Chicago. I really liked it for a visit, and even a long visit, but I don't want to live there when it's snowing. But during the summer, it's quite lovely.
And I like where I'm living now, but life is about making changes. I know some people want to stay in the same place for years and years, but that's not me any more. There was a time in my life where all I wanted was to stay in the same place. The same little cottage in Los Feliz, the same job working in a fabric showroom. I even stayed in the same relationship, knowing that it wasn't what I wanted, but the idea of making any type of change scared me. I was always afraid of the unknown. Scared to see "what if", happened to be bad. Afraid to make a mistake. But then, my life took a drastic change. I met someone that opened my eyes, to change. To seeing a bigger world than what I was used to.
And happily, I've never been the same since.
My ideal place to live has probably changed from say just a few years ago, because as I get older, my needs have changed, as well as my social needs. Now, it's more important to be surrounding by either mountains or the ocean.
Here's a small list of places that I'd like to live in, as of right now. In no particular order.
Oregon. Now, I've only been to Portland, Oregon, not Seattle or any other part of Oregon, but what I've experienced and seen of Portland, it's beautiful. Their weather is very good, everyone we talked to was very nice, and it's just so, so pretty. The Japanese Garden, Washington Park. So many trails for hikers, runners, or just the casual walker, like myself. It just seems like even their air is cleaner.
2. Ventura, California. Ventura is a coastal city that I've grown to love. The weather is always perfect, they have good shopping, restaurants, and it's close enough to Santa Barbara and Ojai. Now, there are other beach areas like Malibu or Santa Monica, but those don't quite feel like home to me as Ventura does. Whenever I'm in Ventura, it's always gives me a very relaxed feeling. Tranquil.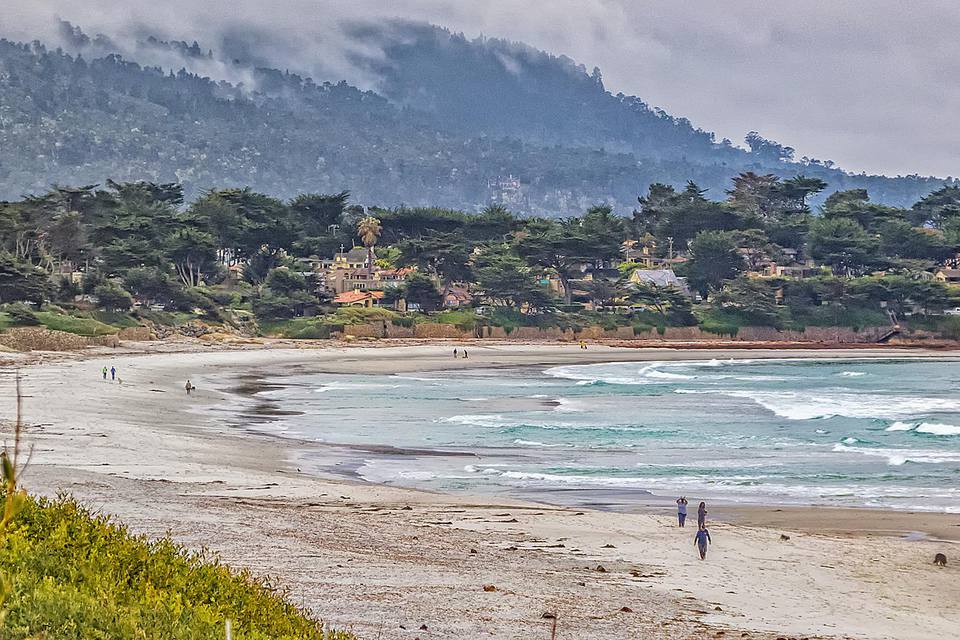 3. Carmel, California. Smaller beach city, but there's so much to see and do here, and if you want to do nothing at all, that's good here too! I visited here and fell in love instantly with it's quaint charm. Taking a walk on this beach is more like a spa experience than any place else. Downtown Carmel has some wonderful shops too, and yes, there's wine tastings. There's a 17 mile ride that you must take if just visiting, that goes through a pretty neighborhood, a golf course, and a few other things. And if you enjoy watching sunsets, this is the place for you. Romantic.
4. Colorado. I like visiting parks, and Colorado has some of the best National Parks. There's so many nice places, like Denver or Aspen, to live or visit. The housing is cheaper than say California, and you get a lot more for your money. I think if I lived here, it would be like being on a permanent vacation. Very restful. Very Zen.
I know that I've picked mostly California, but it's really very hard to beat the weather here. If I want to see the snow for a few days, I can drive up to Big Bear Lake. If I want cooler weather and more rainy days, I'll go up towards San Francisco. I've got Palm Springs only two hours away, and Las Vegas about four hours away. And where I live now, in the Valley, it's too bad either. I just get bored and want to see somewhere else after awhile.
Not every place is for everybody. I've lived outside of Houston, Texas, and I didn't really like it there. I liked parts of it, but I had to leave there. Just wasn't my cup of tea. I like New York City a lot, but I can't imagine their winters! Utah is also really quite beautiful,  but it's not a place for me to plant myself at. There's a lot of places that are nice, but that doesn't mean that I want to call it home.
Bottom line, there's a big world out there, and if you can travel and see some of it, you really should. Take a plane, or a train. Plan ahead, and try and do something a little bit out of your comfort zone. If you normally wouldn't go hiking, visit Sequoia, stay in a motel or cabin, and fall in love with nature. Don't be afraid to do something new.
I do believe that there's life after death, but if this is going to be the only time that we're here on Earth, why not try and see different places while being here? None of us are guaranteed a tomorrow. Make it happen, now. And who knows? Maybe you'll start to think of moving to another state too one day? Let some of that fear drive you to trying something new and exciting! It could be the best decision that you ever make.
Peace.